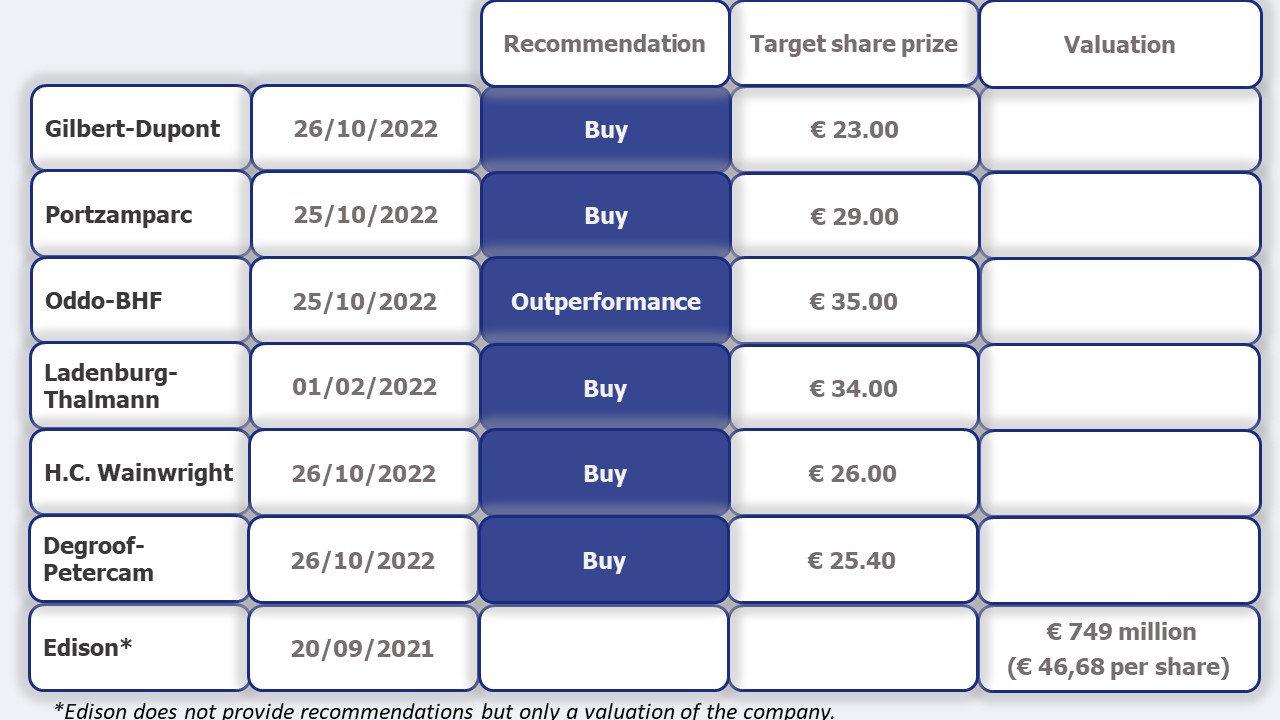 The list of analysts is provided for information purposes only and in no way represents a binding commitment on the part of the analysts or the companies mentioned. Opinions, valuations and forecasts regarding Carmat share performance and business activities published by these analysts are theirs alone and should in no way be confused with information released by Carmat or its management. Carmat assumes no responsibility for the validity and accuracy of such research. This information is not an incentive to buy or sell shares or engage in transactions of any kind.
Six financial analysis firms regularly track and publish opinions on Carmat and its shares. 
The following list is provided for information purposes only and is subject to change: 
– Gilbert Dupont : Guillaume Cuvillier, Alexandre Letz 
– Portzamparc: Mohamed Kaabouni
– Oddo-BHF: Martial Descoutures
– Ladenburg-Thalmann: Jeffrey S. Cohen 
– H.C. Wainwright: Yi Chen
– Degroof-Petercam: Christophe Dombu
Watch here the Edison executive interview on Stéphane Piat, CEO of Carmat.