Analyst coverage
Five financial analysis firms regularly track and publish opinions on Carmat and its shares.
The following list is provided for information purposes only and is subject to change:
– Exane BNP Paribas: Romain Zana
– Gilbert Dupont: Guillaume Cuvillier
– Invest Securities: Thibaut Voglimacci-Stephanopoli / Martial Descoutures
– Portzamparc: Vincent Floc'h/ Christophe Dombu
– Edison: Pooya Hemami/Maxim Jacobs Study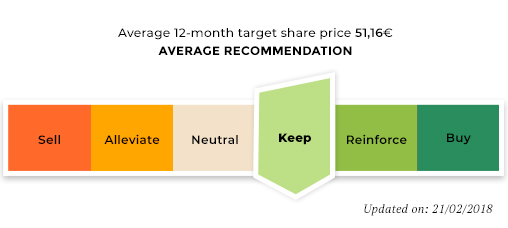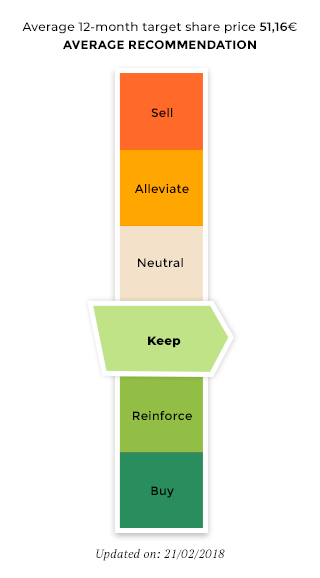 The list of analysts is provided for information purposes only and in no way represents a binding commitment on the part of the analysts or the companies mentioned. Opinions, valuations and forecasts regarding Carmat share performance and business activities published by these analysts are theirs alone and should in no way be confused with information released by Carmat or its management. Carmat assumes no responsibility for the validity and accuracy of such research. This information is not an incentive to buy or sell shares or engage in transactions of any kind.
The consensus is provided by Carmat's Finance Department on the basis of the latest target prices  published by financial analysts covering Carmat.